These are Delhi-based Indian Bride and Groom, Pranav Verma and Amisha Bhardwaj.
This Indian Bride's Groom Was Running Late For The Wedding, So She Decided To Dance on "Cheap Thrills".
On the wedding day, Amisha came to know that her groom is running late for the 
wedding 
ceremony.
She was half ready but lately she came to know about the groom is running late so, her brilliant photographer (Coolbluez Photography) came up with a creative idea and suggested her to be just relax with her girlfriends and enjoy the tune of Sia's popular song from last year, "Cheap Thrills".
Yah… She Did.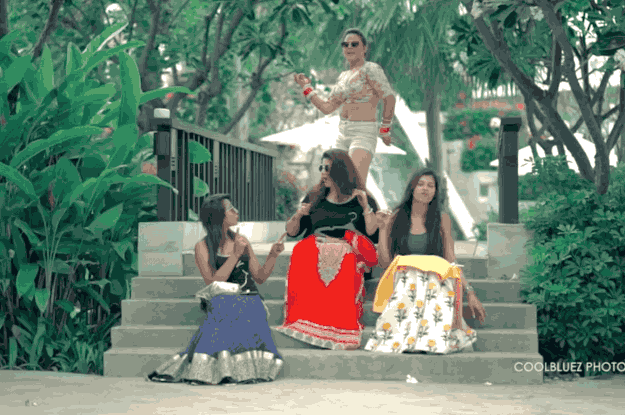 Oh my god…! Look at her, how she enjoying her special day in all her finery with zero inhibitions.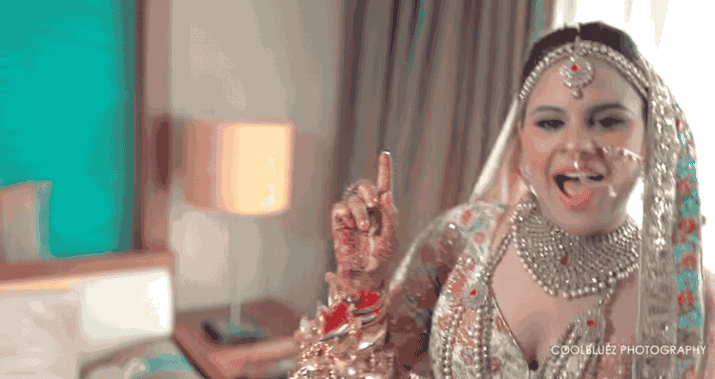 "The whole concept was to show how a bride nowadays is involved in all decisions of her life, and how the most important day of her life is spent and to show that her gang of friends will be as important after wedding as they are now," – Surpreet Kaur, the photographer
credit:buzzfeed.com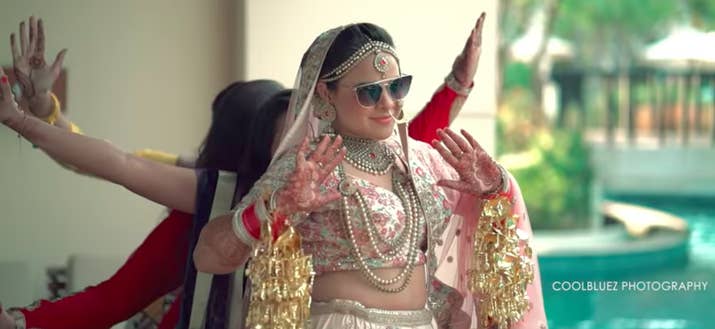 Finally here is the full video:
YouTube.com
Credit : Buzzfeed | YouTube | Surpreet Kaur, the photographer (Coolbluez Photography)
Also Don't Forget To Watch:
[Video] Bhairavi Goswami explains how to get bigger boobs